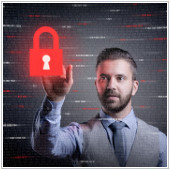 Online blogs and forums mostly cover networks and the cloud when it comes to cybersecurity, leaving other types of technology — particularly virtualization — overlooked and unsecured. If you don't have the right defense plans in place, your business will be vulnerable to all types of cyberthreats. Here are some of the major risks of insufficient virtualization security and some methods to prevent them.
Security risks of virtualization
Complex infrastructure – Much like virtualization itself, the infrastructure of a virtualization solution can oftentimes be confusing to small businesses. In fact, the complex configuration alone can be a big headache for it's more difficult to spot anomalies and unusual events happening in your virtual machines and network.
Dynamic design – Virtualized environments are dynamic by nature and constantly changing. Unlike adding physical equipment, the addition of virtual machines can go almost completely unnoticed as they're created in a matter of minutes and aren't visible in your workspace. The danger here is the age old […]
Ways to handle virtualization security risks
Chris Wanamaker
2018-08-14T14:15:02+00:00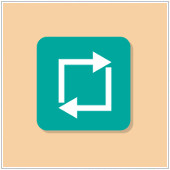 Managing your company's Twitter account can be tricky. You might have a lot of brilliant things to say in under 140 characters, but they're useless if nobody reads them. So what can you do to get more people viewing and retweeting your posts? Here are a few tricks you can use to get more retweets.
Schedule your tweets
There is absolutely no point in tweeting out any content if your audience isn't even awake for it. That's why it's important for you to tweet at the right time to get the most retweets. Most people are likely to retweet between 2pm and 6pm. However, if your followers live in different time zones and countries, the time you should be tweeting may vary. Twitter tools like Tweriod track down the geographical distribution of your audience and pinpoints the optimal time you should be tweeting to get the most retweets.
Use links
The next time you tweet out something, try embedding a link in your post. […]
7 tips to increased retweets
Chris Wanamaker
2018-08-14T14:14:52+00:00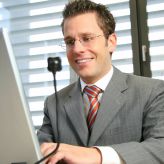 Voice over Internet Protocol, commonly known as VoIP, allows you and your employees to make and take phone calls over the Internet using your existing broadband connection. It saves you loads of money and increases team efficiency. If you're considering moving to a VoIP solution, here are some of the most important aspects to address before the switch.
Network stability
Implementing a VoIP phone system presents unique challenges, such as maintaining a consistent internet connection. Backup internet connections and uninterrupted power supplies are just some of the hardware you should have to ensure reliable VoIP calls. If your internet goes down or the power is knocked out, business goes on as usual.
Bandwidth
Beyond a stable connection, VoIP calls also need minimum network speeds to function. Estimating your current bandwidth and VoIP's needs is crucial to ensuring your calls are clear and free of drop outs. Before benchmarking your internet speed, decide on how many users, handsets, and calls per day your new […]
Getting ready to switch to VoIP phones
Chris Wanamaker
2018-08-10T15:35:04+00:00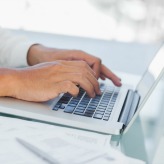 Microsoft Word has become the go-to word processor for businesses big and small. It is used by every department and almost every type of personnel, but its constant updates and huge number of features mean there are lots of functions unknown to most users. Here, we uncover some of the most useful tricks with Word to help you get the most from it.
Edit simultaneously
You and your colleagues can now edit the same Word document at the same time. Just save yours in the cloud on OneDrive, click Share, then send the link to your colleagues. You'll even be able to see them editing in real time.
Continue your work with Word Online
Don't have the Word app on your computer, tablet, or smartphone? Go to word.office.com, sign in with your Microsoft account, and open Word Online, the browser version of Word. By clicking the blue Share button, your colleagues can access your document using Word Online or the Word app, […]
How to make the most of Microsoft Word
Chris Wanamaker
2018-08-09T08:39:03+00:00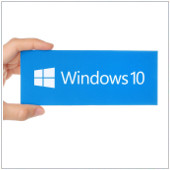 Do you want your Windows 10 computer to run faster without spending on accessories? These tips will help give your machine a speed boost while keeping it safe from system and performance issues.
Prevent programs from launching at startup
Windows loads several programs at startup so they're quickly available. While Microsoft likely has good intentions for doing this, the auto-launch can also slow down the speed of your computer. To fix this issue, you'll need to make some manual adjustments in the settings.
To see what programs launch during startup, press Ctrl+Shift+Esc. Next, click on the startup tab of the "Task Manager" window, where you can easily disable any programs you don't want launching at startup. However, there will likely be a few programs you're unsure about. For those, it's best to play it safe and keep them enabled.
Get rid of useless applications
Having too many programs on your computer take up valuable memory and hard disk space. They slow your computer down […]
Keep your Windows 10 computer fast with these tips
Chris Wanamaker
2018-08-08T16:22:53+00:00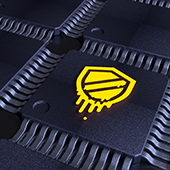 Security experts are constantly discovering new potential threats, and quite recently, they've found a new type of Spectre-style attack more dangerous than the original. Here's a quick rundown of the new Spectre variant.
Spectre 101
For those who don't know, Spectre is a vulnerability in modern computer chips like Intel and AMD that allows hackers to steal confidential information stored in an application's memory, including passwords, instant messages, and emails. Malicious code running on a computer or web browser could be used to exploit this vulnerability, but ever since Spectre was discovered, Microsoft, AMD, Intel, and other tech companies released a series of updates to fix it.
What is NetSpectre?
To perform Spectre attacks, malware would have to run on a targeted machine to extract sensitive data. But in late July, Austrian security researchers found a way to launch Spectre-style attacks remotely without locally installed malware. The new attack is called NetSpectre and it can be conducted over a local area network or […]
New Spectre-style attack discovered
Chris Wanamaker
2018-08-08T16:28:12+00:00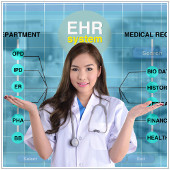 Ease of access, legibility, and accuracy are key considerations when maintaining health records, especially to ensure compliance with industry regulations. With an EHR system, navigating through patients' entire medical histories has become much more convenient and secure.
EHR stands for "Electronic Health Record," and a lot can go into getting your practice ready for one of these data-sharing, network-connected, enterprise-wide information systems.
One of the primary concerns when setting up your EHR system is the computer hardware. You and your IT department — or a Managed Service Provider (MSP) with experience serving healthcare organizations — will need to assess how users can best connect to the system and then access and input information. Take a quick look at the 3 options for working in an EHR environment.
1. Desktops
The first option is to install desktop computers which will be fixed in one location, hardwired, and stationary. Many businesses have been using desktops for so long because they're inexpensive, easy to install and […]
Learn the basics of EHR hardware
Chris Wanamaker
2018-08-08T16:35:15+00:00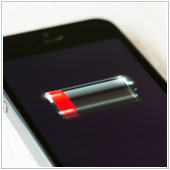 We've all been there. Your iPhone battery is under the fifty percent mark and you won't be anywhere near an outlet for the next few hours. So what do you do? How can you ensure your iPhone won't run out of juice in the meantime? Well, there are few settings you can adjust to add a few more hours to your battery life. Here are five that will do the trick.
Activate Low Power Mode
Perhaps the easiest way to save iPhone battery life, Low Power Mode can be activated with a single tap. When switched on, it automatically adjusts several settings to extend the life of your battery: it reduces the brightness of your screen and the amount of battery power your apps are using, disables the automatic fetching of new email, and it powers off the display more quickly.
To activate Low Power Mode, […]
How to extend your iPhone battery life
Chris Wanamaker
2018-08-08T16:35:55+00:00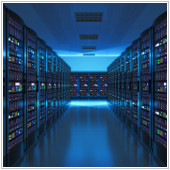 Servers are the heart of most modern SMBs.  And with the strain that most businesses put on their servers, one of the most important maintenance variables is temperature management. Understanding why keeping your servers cool is vitally important and could save you from an expensive crash, troubling data loss, or reduced hardware reliability.
How does temperature affect my servers?
High temperatures in server hardware can result in different types of damage. A server that completely crashes for any reason results in costly data loss and service interruptions, but the unbiased advisory organization Uptime Institute warns that overheating that doesn't always result in total failure. Every 18 degrees higher than 70 degrees Fahrenheit, hardware reliability decreases by 50%. This decrease in reliability can be just as, if not more, expensive for your hardware budget in the long run.
Cooling methods can't just be implemented and forgotten; they must be closely monitored to ensure the health of your server hardware in the […]
Server Administration 101: Temperature
Chris Wanamaker
2018-08-08T16:36:05+00:00